A Simple Process and it Works for You!
Space is limited, so contact us today to see what we can do for your business!
Thank You for Your Interest!
If you are looking to find ways to simply get more customers, we want to hear from you.
Building a process that automatically provides you leads is invaluable in business. This will allow you to lower your advertising spending in other channels in order to focus on a measurable and proven way to gather high quality leads for your service or product.The best part  is my process is compatible with virtually every business model or service.
Together we can create a process that will deliver you qualified leads month after month. Allowing you to focus on growing your business and focusing on the customers that are ready to buy! Below is a rough outline of how the system works.
Create & Target Ad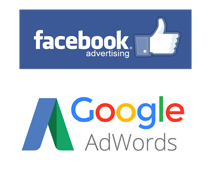 Gather Interested Prospects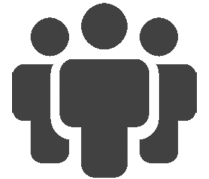 Automatic Follow-ups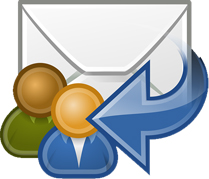 Close the Sale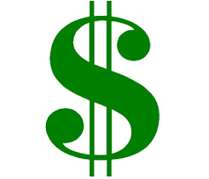 THE PROBLEM
In the past traditional advertising consisted of newspaper, magazine and online banner ads. Sure you could find out how many people click on your ad but who exactly is clicking?
Business marketing has changed with the advent of social media and advancements by the Google platform. Both internet giants know so much about their users and have actually developed ways for you the business owner to go in and pick out your ideal customer. This is called "Target Marketing", it's changed the game since it's much easier to sell a product to someone who is looking for it!
Gone are the ways of throwing your advertising budget against the wall and hoping something sticks. Banner ads, Magazines may still have their place but the overall effectiveness just is no longer there with these outdated methods.
How cool would it be to only spend your marketing dollars towards customers that are currently looking for your product or service?
WHAT WE DO
We are a complete turn-key marketing company that allows small businesses to effectively target customers that are currently interested in their product or service.
This entails creating a complete advertising campaign around you and your product or service. From your website to your campaigns and the process in which your future customers will take to your businesses doorstep.
Social media and Google AdWords are 2 of the top marketing platforms to date, and are the ONLY 2 platforms we focus our attention on. We learn every aspect of each platform to better understand what works, and to more completely serve you.
THE PROCESS
First we learn as much as we can about what it is your company provides (i.e. Product or Service) in order to find your ideal customer.Then we build out a complete lead converting website that will provide you consistent customers time after time, month after month and year after year.
You only get 1 chance to make a first impression so our design team will get to work in order to make your brand look like a million bucks. If you have had a website for any length of time you understand that a website is only as strong as the qualified customers you can send to it.
That's where our team of target marketers come in. We deliver your newly created ads specifically to your ideal customers and build the entire campaign around what they are looking for.
Utilizing the latest tools we will custom build out a comprehensive Facebook & Google AdWords campaign to specifically drive those ideal customers to your new website, allowing them to convert from a visitor to your next customer!
Ready to Get Started Now?
Contact us today and we will get back to you right away!