Web Design & Development Services
Web Design for businesses both large and small, existing or start-up must take careful consideration into what they plan to build and how they plan to build it beginning now.  Building solid online brands that look great and perform well begins before the first letter is even put onto a web page. Twenty years in the online marketing space, in my experience  I have been able to witness first hand the extensive changes from the early days of the web up until today. One thing has remained that trying to leverage the system can lead to unwanted results, that is why careful planning and an initial strategy is crucial to continued growth.
Website Development Service for Accelerated Online Growth
Full-service website development agency ready to help take your business to the next level. We'll help you design, develop and implement traffic seeking online channels to help accelerate your business growth.
Website Development without the Headache
No matter the scope of your project, we'll work with you to develop a website you'll love!
A professionally created website can be your most effective form of advertising for your business, helping you reach customers you never thought possible! The web is a quick resource of solutions to our everyday problems. Let us work together, we can build a website you love! contact us today for a free consultation.
Your website should allow both desktop and mobile accessibility. With ease of navigation and clear, powerful content. Whether you're looking for an informational website or a full-blown e-commerce store our web designers can help get you to where you want to be.
The Big Question… How Much does website development Cost?
You're probably thinking that a new website will probably cost you an arm and a leg. While the possibility of a very expensive overhaul does exist, generally that is not the case.  Tasks are prioritized and itemized. This ensures a sensible rate for our longer term clients to make.
Every website is different and varies by individual needs. In short there is no set-pricing. However, after a consultation, we can provide you with a reasonable cost-time estimate.
Speak with someone today!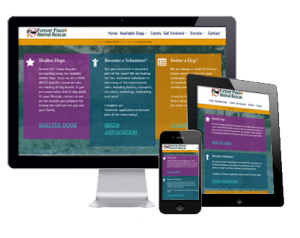 When piecing together your website, options are endless and pricing will be dependent on your choice of platform use and extensive-or-not design elements.
There is no-obligation, and a consultation will leave you with a better understanding of your options, regardless of your decision.
Feel free to contact us at inquire@webrandbusiness.com with your ideas or website and we will respond to you as soon as possible.
Website build-time varies project-to-project and depends on your specific needs.
Once completed and operational, we can (if you choose) maintain your site for a 3 month period. At the end of 3 months you can decide to keep our services around or handle the weekly maintenance yourself– the choice is entirely up to you.